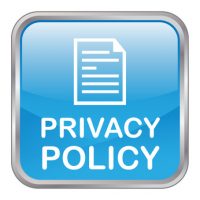 Privacy Policy
1. This privacy policy sets out how the Rover Sports Register Limited ("we" or "us" or "the RSR") collects, uses and protects any information that you give us. This policy is effective from 1 February 2020
2. This policy tells you how we collect and process data received from our members, suppliers, business contacts and visitors toour site. Please read the following carefully to understand our views and practices regarding your personal data and how we will treat it.
Here are the details that the Regulation (EU) 2016/679 of the European Parliament and of the Council of 27 April 2016 on the protection of natural persons with regards to the processing of personal data and on the free movement of such data, known as General Data Protection Regulation says we have to give you as a "data controller":
Our website address is https://www.thersr.co.uk/

Our company's registered name is The Rover Sports Register Ltd and its registered address is at:

Flat 8 Quebec Mansions, 102 Filsham Road, St Leonards on Sea, East Sussex, TN38 0PG

Our data protection contact may be reached by emailing secretary@thersr.co.uk
3. We are committed to ensuring that your privacy is protected. Should you provide certain data by which you can be identified such data will only be used in accordance with this privacy policy. We do not collect or hold any sensitive personal data (known as special category data) as defined in UK data protection legislation.
4. Such personal data that is collected is processed lawfully, fairly, and transparently, without adversely affecting your rights. We will only process your personal data if at least one of the below conditions applies:
a) you have given consent to the processing of your personal data for one or more specific purposes;
b) processing is necessary for the performance of a contract to which you are a party or in order to take steps at your request prior to entering into a contract;
c) processing is necessary for compliance with a legal obligation to which we are subject;
d) processing is necessary to protect the vital interests of you or of another natural person;
e) processing is necessary for the performance of a task carried out in the public interest or in the exercise or official authority vested in the controller; and/or
f) processing is necessary for the purposes of the legitimate interests pursued by us or by a third party such as our credit card payment processing, except where such interests are overridden by the fundamental rights and freedoms of the data subject which require protection of personal data.
5. We may change this policy from time to time by updating these pages.
6. In order to provide you with the services you require, such as application to become a member of the RSR (the "Club") or administration of your ongoing membership, we may collect and keep a record of personal information about you from our website, telephone conversations, emails and written communications. When you use our website, you may be required to provide certain information such as your name, address, email address and telephone number. We may also ask you for additional optional information such as mobile phone number, credit or debit card details, as required under the circumstances. Please let us know if any of your personal information changes or is inaccurate so that we may keep our records up-to-date.
7. You may set up a direct debit for the purposes of paying us, usually for annual subscriptions, by entering your details on the third party processors secure website, accessed from our website. We store a record that you have a direct debit, and the calendar month in which to collect it, but not your bank account details. Your bank account details are held securely by the third party processor, GoCardless. GoCardless (company registration number 07495895) is authorised by the Financial Conduct Authority under the Payment Services Regulations 2009, registration number 597190, for the provision of payment services.
8. We may use the information we collect from you in various ways, including
to send a copy of Freewheel by mail (or electronically to overseas members if they require that);

to process any orders placed by you;

to communicate with you;

for maintaining our internal records;

for maintaining the register of members in accordance with the Companies Act 2006

to improve the quality of our service; and

to protect our website and systems against unauthorised access.
9. Your name and address, membership number and vehicle details will be available to you to display in the password-protected 'members area' of our website, when it has been developed. If you consent and provide the data, we may also include your contact details such as phone number and email.
10. We may publish a hardcopy list of new members, their general location and their vehicles in or alongside the Club magazine (Freewheel). If, as a new member, you do not wish us to do this, or if you require your details to be edited for these purposes, please inform us.
11. From time to time we may distribute to all Club members worldwide a hardcopy list of all paid up full Club members and their vehicles. If you do not wish us to do this, or if you require your details to be edited for these purposes, please inform us.
12. Your data will be available to officers and may be made available to regional representatives, to advise them of new members in their areas, for the purpose of introducing you to your local sections of the Club. However, we do not share your data with any third parties (e.g. for marketing purposes) unless required by UK Law to do so. We do not employ any form of automated decision making. Non-members' enquiries about specific cars or members are acknowledged and referred to the member concerned, who may then choose whether or not to divulge their own personal information.
Data required to process a payment are either collected:-
electronically at point of sale via a secure card terminal;
if that is impossible by hard copy subsequently entered electronically. The hard copy is held only until the payment is processed and accounted for, then the data is destroyed;
by a secure third party (paypal) at point of sale or
via direct debit initiated via a secure, FCA approved third party (Gocardless).
13. In relation to our suppliers, partners, subcontractors and their employees, we collect and process the following categories of personal data: contact information, including name, address, telephone number, email address and bank details, with the purpose of compliance with contractual obligations, including processing orders, refunds, logging and payment of invoices.
14. In relation to business contacts, we collect and process contact information, including name, job position, address, telephone number, email address and other details available via business networking websites, such as LinkedIn, with the purpose of business networking on the basis of legitimate interests of all parties.
15. All information we collect about you will be used and protected by us in accordance with current data protection law and this Privacy Policy. We do not sell your data to any third parties in any circumstances
16. We are committed to ensuring that your information is kept secure. To prevent unauthorised access or disclosure we have put in place appropriate technical and organisational measures to safeguard personal data from loss, misuse, unauthorised access, disclosure, alteration, damage or destruction. These include encryption, user names, passwords and regular back ups. Our computer databases are located on servers resident in the United Kingdom.
If we give you a password, you must keep it confidential. Please don't share it. Although we try to provide protection, we cannot guarantee complete security for your data, and you take the risk that any sending of that data turns out to be not secure despite our efforts.
We only keep your personal data for as long as we need to in order to use it as described in this policy, and/or for as long as we have your permission to keep it. Our general retention periods for members name and address details are held for the period of paid up or honorary Membership plus 1 year. Pseudoanonymised historical ownership data and vehicle details are recorded in our archive database indefinitely without any personal details attributed to that non-personal data. Your data may be kept for shorter or longer periods of time. In any event, we will conduct regular reviews to ascertain whether we need to keep your personal data. Your personal data will be deleted if we no longer need it.
17. In respect of data collected from our website, we use standard technology called 'cookies'. Cookies are small pieces of information that are stored by your browser on your computer's hard drive. We need this information to identify you and to store information about the products you select between visits. This helps us to improve our service to you. Although most browsers automatically accept cookies you can usually change your browser to prevent cookies being stored. If you do turn cookies off, this will limit the service that we are able to provide to you. Please read our Cookie Policy for further details – https://www.thersr.co.uk/about/cookie-policy
18. You have the right to ask us not to use your data for marketing. You can do this by ticking the relevant boxes on our forms, clicking the unsubscribe link contained in our marketing communications or by contacting us at the Company Secretary's address below. Under GDPR and the Data Protection Act 2019, you also have the right to:
Request access to, deletion of or correction of, your personal data held by us at no cost to you;

Request that your personal data be transferred to another person (data portability);

Be informed of what data processing is taking place;

Restrict processing;

To object to processing of your personal data; and

Complain to a supervisory authority.
You also have rights with respect to automated decision-making and profiling. However, we do not undertake any automated decision-making, including profiling.
You may request details of personal information that we hold about you or exercise any of your rights mentioned above under the GDPR and the Data Protection Act 2018 by writing to the RSR's Company Secretary at 8 Quebec Mansions, 102 Filsham Road, St Leonards on Sea, East Sussex, TN38 0PG.
19. Please note that our terms and conditions and policies will not apply to other websites that you get to via a link from our website. We have no control over how your data is collected, stored or used by other websites and we advise you to check the privacy policies of any such websites before providing any data to them.