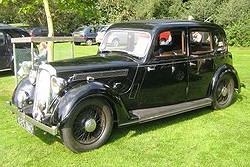 The Rover Sports Register (RSR) was founded in October 1953 by a group of enthusiastic owners of 1934-36 Rover Sports Tourers, hence our distinctive name which has remained for nostalgic reasons.  A favourable response was received from owners of saloons as well as sporting models, both pre and post war, and soon coverage also extended to examples of Rovers then in production.  The Register has proudly maintained this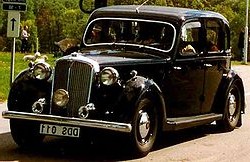 tradition, so whether you own a vintage air cooled Rover 8 h.p. or the last Rover 75 you will still find ample support and enthusiasm to help you with your car.
In 1981 the Club was formed into a Company, limited by guarantee, to protect its long term continuity.
We are an association of Rover owners who are enthusiasts, though you don't have to own a Rover to join us.  We cater for owners of all Rover models from the earliest times to the present day, and we are the only club to c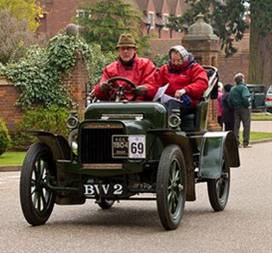 ater for pre-1950 Rovers.
Our aims are to cultivate appreciation of the Rover marque and to encourage mutual assistance amongst Rover Sports Register members.
We have an on line forum which is located here and anyone interested in Rover vehicles is invited to join.
If you are looking for a workshop manual for your older Rover car then have a look at what is available from us on our Manuals and Parts lists page.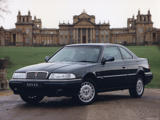 The RSR has an extensive library of articles published in it's Freewheel magazine.  Since 1953 there have been over 1200 entries in the archive list.
This archive is now searchable from this page, to order a copy of an article please contact the librarian.
To find your local meeting look here.  We can also do insurance valuations, use our contact form if you want to know more.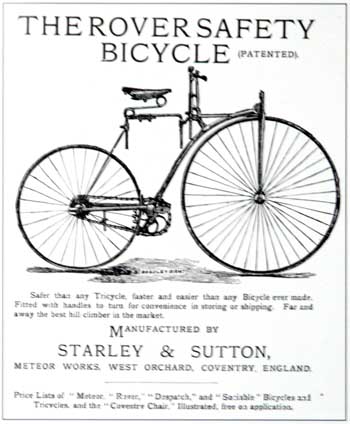 The Register brings together an immense fund of technical knowledge acquired by our experienced members.  Locally we can put members in contact with others who have experience of a particular model through a network of Local Area Representatives .  Nationally, for each model, we have specialist Technical Advisers who have gained their experience over many years under their bonnets.
If you have a later Rover model (as many of us do) then the traders and individual members who advertise with us can provide a service to cover these cars.
We have an RSR Library, split pre-1950 and post-1950 because of its size.   This large and extensive collection of publication material relating to Rover, includes books, posters, photographs, magazine articles, technical manuals, sales literature, service bulletins and charges, handbooks, parts lists and Rover Club literature.
We also have an RSR Spares Service, which covers 1934 to 1949 models, details of which are included in publications.