The only club for All Rovers

News:
As previously stated we, the organising committee of Roverfest 2020, which includes the RSR, have been reviewing the viability of the event especially in the light of the recent Government guidance regarding the Coronavirus (Covid-19). After recent negotiations with Sywell Aerodrome, we have reached an agreement to Postpone Roverfest 2020 until 2021. Sywell have also agreed that we can have the same weekend and also any hotel bookings made with them at their Aviator Hotel will be honoured for that weekend at no extra cost.
The decision has therefore been made to postpone Roverfest 2020 for one year and to honour all existing entries and Sywell Aviator Hotel bookings.
Roverfest 2020 will now become Roverfest 2021, to be held on 6th, 7th & 8th August 2021. All existing Roverfest bookings will automatically be transferred to the rescheduled event unless this is not required, in which case a full refund will be made available using the same method as the original payment. It should be noted that while existing entries will be honoured new entries are not guaranteed to be at the original price.
This decision was not easy to take but when we were informed that the Practical Classics Restoration Show was to be rescheduled from March to the same weekend as the original Roverfest, this August, we felt in order to make Roverfest the best event we had to postpone. We hope that if you have made arrangements around the original date they too can be put forward 1 year.
Wishing you continued good health,
Roverfest Committee.
Members of the RSR receive the club magazine Freewheel every two months and also are eligible for a number of benefits plus access to specialist help and an increasing range of club regalia.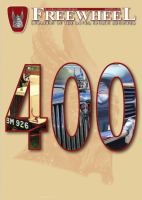 April Freewheel no. 400!
There are monthly local meetings as well as a dedicated online forum and facebook pages for discussion and debate.

NEW

RSR Workshop Manuals now available
The RSR represents all models and variants of the Rover Marque and is proud to be the oldest and one of the largest Rover clubs.The club welcomes enthusiasts and owners of all Rovers, from Bicycles through to the last Rover 75s. In terms of benefits we offer : –
Coverage of all Rover models, old and new
Comprehensive Spares coverage for early cars, access to specialists for later cars
Technical expertise for all models
National Network of Regional Meetings
Extensive Programme of Rallies and Events
Access to Library plus Technical Publications
Insurance Scheme
Haynes Manual scheme
On line forum at http://www.rover-forum.thersr.co.uk
A First class· Bi-Monthly magazine – FREEWHEEL, plus additional publications
Workshop manuals and parts lists for early cars
Club badges and regalia
RSR members are just as welcome to visit and use the site. As you may expect, they have access to additional facilities. Why not join us and get all the benefits of membership. You can join online now, here!
Join our Facebook group
Chairman's chat
First, this, our 400th Freewheel will out later than intended, due to circumstances beyond our control. I hope you will understand given the current Corona Virus outbreak. Rapidly changing recent events have caused me to redraft this item several times and we were at one point, not sure that Freewheel could be printed and dispatched. That has been resolved, but if you have an email address, please share it with us and give us permission to contact you by email. That will help our contingency plans in case of a further interruption.
Covid-19 – Pub meetings
In response to the information being released by the UK Government and the World Health Organisation, we have taken the decision to suspend monthly pub meetings until further notice. Our decision came before the UK Government instruction to close pubs and is particularly sad as we welcome two new Regional reps, Patrick Booth for North Wales and Geoff Arthur for Cornwall. We intend to publish a revised list of monthly face to face meetings in due course. We are working on virtual meetings and on line chats as a temporary alternative to monthly pub meetings. News of these will initially be on Facebook and the RSR Website.
Shows and events
The Government recently updated measures on social distancing, isolation and avoiding large gatherings. As a result, shows and RSR events up to June have been cancelled or deferred. Shows at the Bath and West showground in June and November have been cancelled. This leaves the events calendar looking very thin. Further news will be on Facebook (RSRCommunity), the RSR Forum, our website and of course in Freewheel. Roverfest is scheduled for August 2020, however we cannot be certain that the situation in the UK at that time will allow the event to take place. In view of UK Government instructions, our priority remains the wellbeing of our visitors, suppliers, staff and volunteers. As a result, the organising committee have decided to postpone Roverfest until 6th to 8th August 2021. Entries can be carried forward to the new date or if you prefer, refunds are available. Hotel bookings at the Aviator hotel will be carried forward if you advise the hotel. Bookings made at other hotels must be discussed with the hotel. Please check www.roverfest.uk for the latest information
Asbestos
February's reprint of the Automobile Engineer has 2 items that require some further clarification. It mentioned asbestos sound deadening in Rover doors. This fact is covered in the RSR P2 Workshop manual. "It is possible that you may encounter asbestos inside some doors on cars built up to 1937 as it was used as a sprayed, glue bound coating to prevent drumming. Current safety guidance in the UK is that providing the coating is intact, it is safe. You may wish to further encapsulate intact anti drumming coatings, for example by pouring bitumen rich paint onto it, having removed the door from the car and supported it (door handle facing down) on trestles. Removal of asbestos from the door is a job normally undertaken by properly equipped specialists." (The usual RSR Disclaimer applies).
The same article also mentioned hand throttles. They were fitted to Rover cars produced up to June 1939. Not a motorcycle type lever which could be accidentally dragged open, but a knob close to the choke that could be pulled out to increase idling speed.
Keep safe!
Mike Maher,
Chairman, March 2020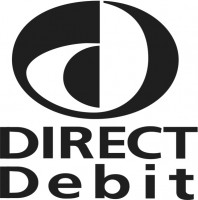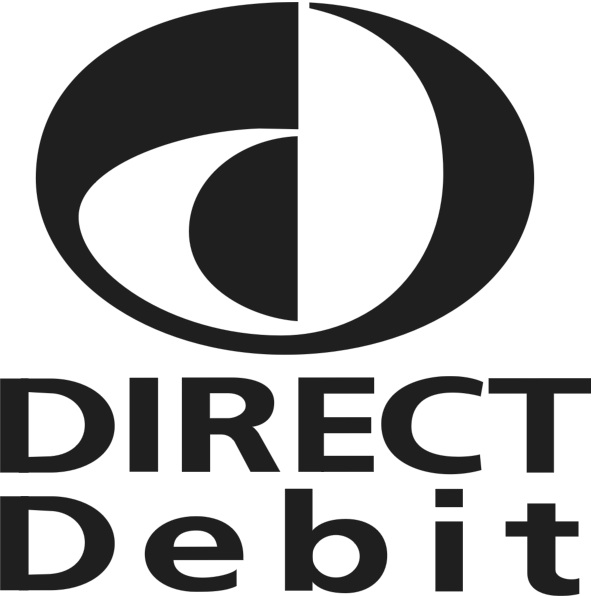 RSR members renewing their subscription can now choose a
Direct Debit option see Direct Debits under the Members tab.
In Polish (Rower) and Belarusian (Rovar, Poþap) the word for bicycle is derived from the name of the company.
For more video look at the Videos link underneath the About tag